Antimatter Memes of The Week 🎉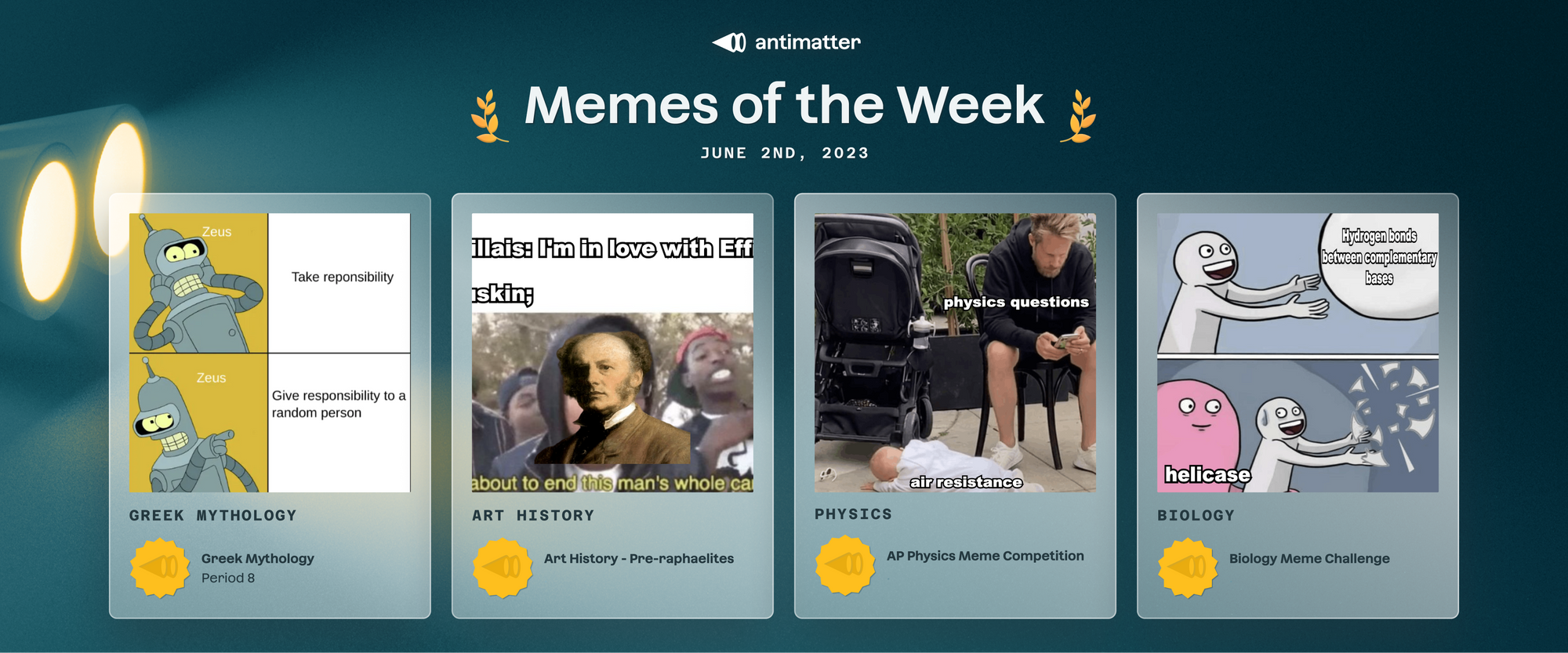 Happy Friday! 🎉 We are back with some really good memes to get you started on your Friday happy hour! If you haven't tried our new website since Monday this week, you are more than welcome to check out the new updates and the look here.
Remember, these are real memes, created by real students, in their classroom, and it's still not too late to try Antimatter in your classroom before the school year ends! :)
This week's selection begins with an irresponsible Greek god and then we take a trip to the most dramatic art movement of all times, the Pre-raphaelites, and at the end, we visit a Physics classroom with an air-resisting baby and take sides with helicases in a Biology class-- Enjoy!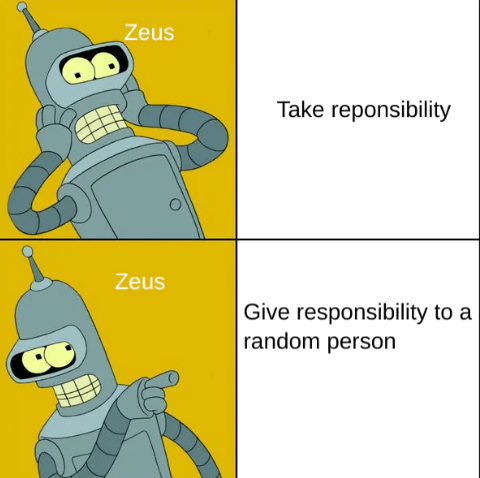 ---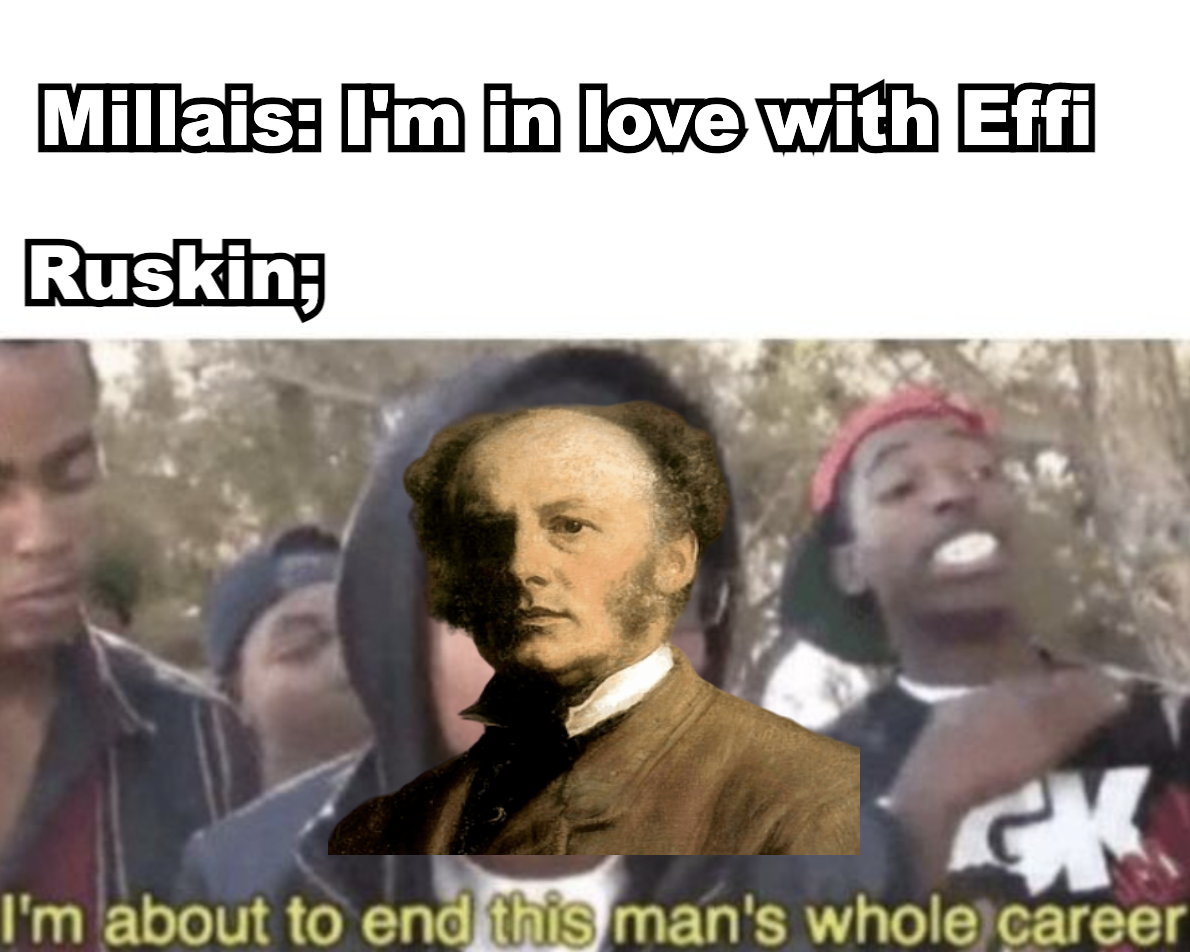 ---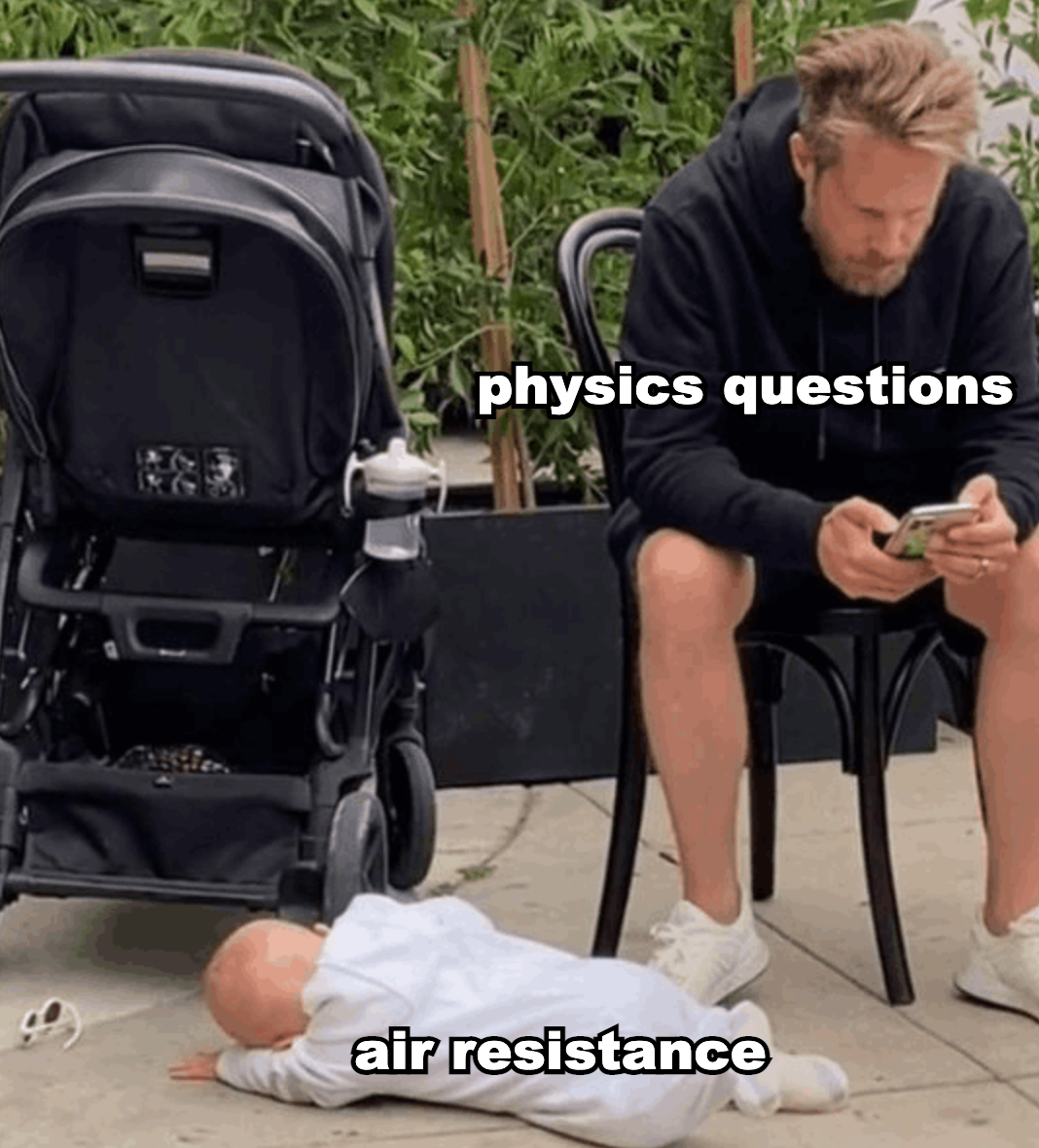 ---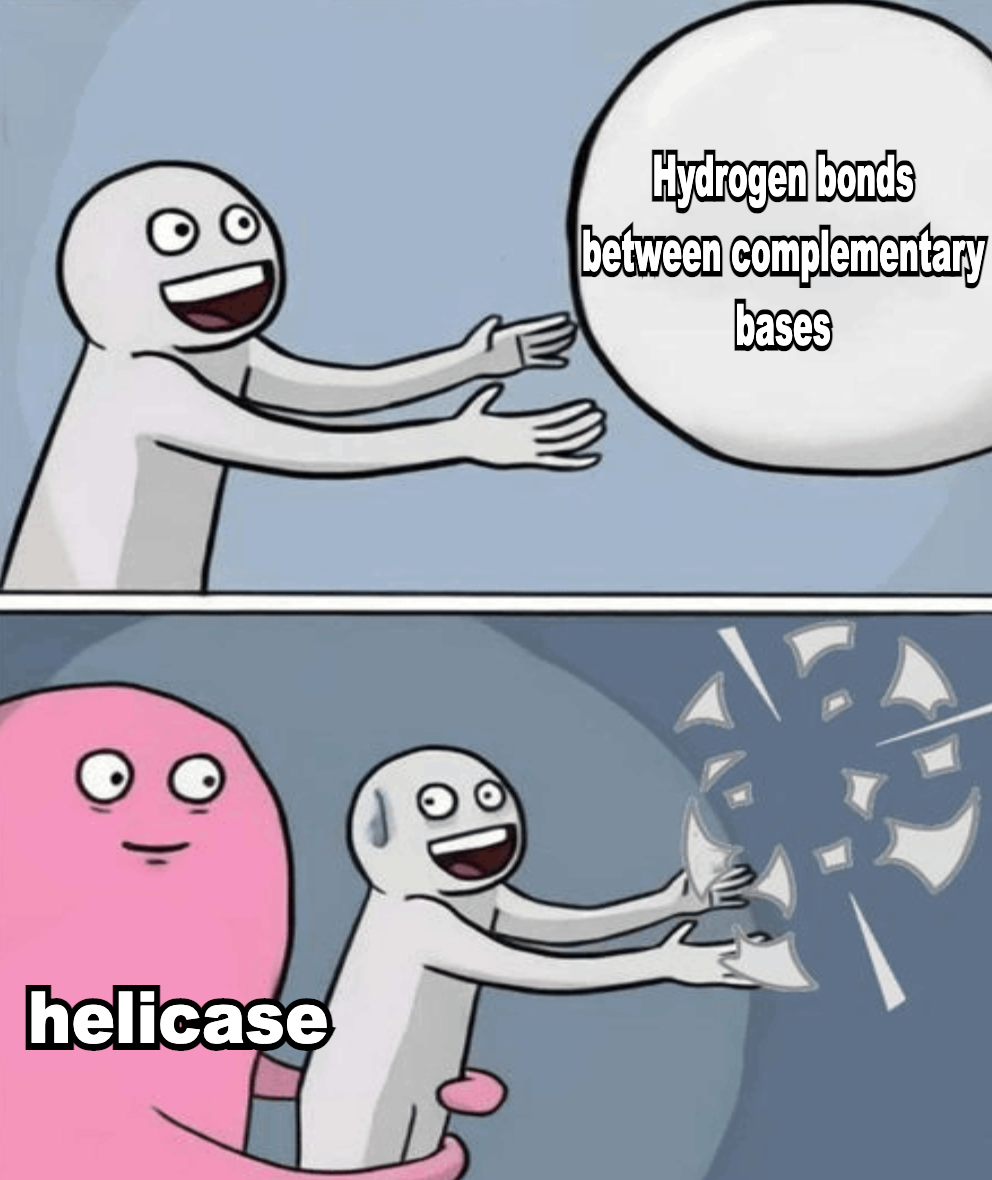 Feeling inspired by these student memes from around the world? Start your activity today, and get featured on our Memes of the Week newsletter! We cannot wait to celebrate your students' creations! Until next time, ciao!