Invite Teacher Friends & Earn Meme Stickers 🥳

Hey fellow teachers! We are in the middle of semester, and it brings us so much joy seeing all the amazing memes created on Antimatter by your students so far!
We would love to help you spread the word, and we're excited to offer a fun and easy way for you to refer your teacher friends and share the fun of Antimatter.
We will be sending a 100-pcs Teacher Meme sticker pack to any teacher who refers a teacher to Antimatter! These stickers are no joke, they have the best memes to use in the classrooms. You can also use these stickers to award your students when they win an activity on Antimatter just like extra points. 😇
To refer a teacher to Antimatter, just click on "Refer a teacher" and copy the referral link. Once you share it with your colleagues, and they sign up, you will receive an email for your meme sticker pack. We don't have a limit on how many teachers you can invite, so feel free to share the Antimatter love with everyone!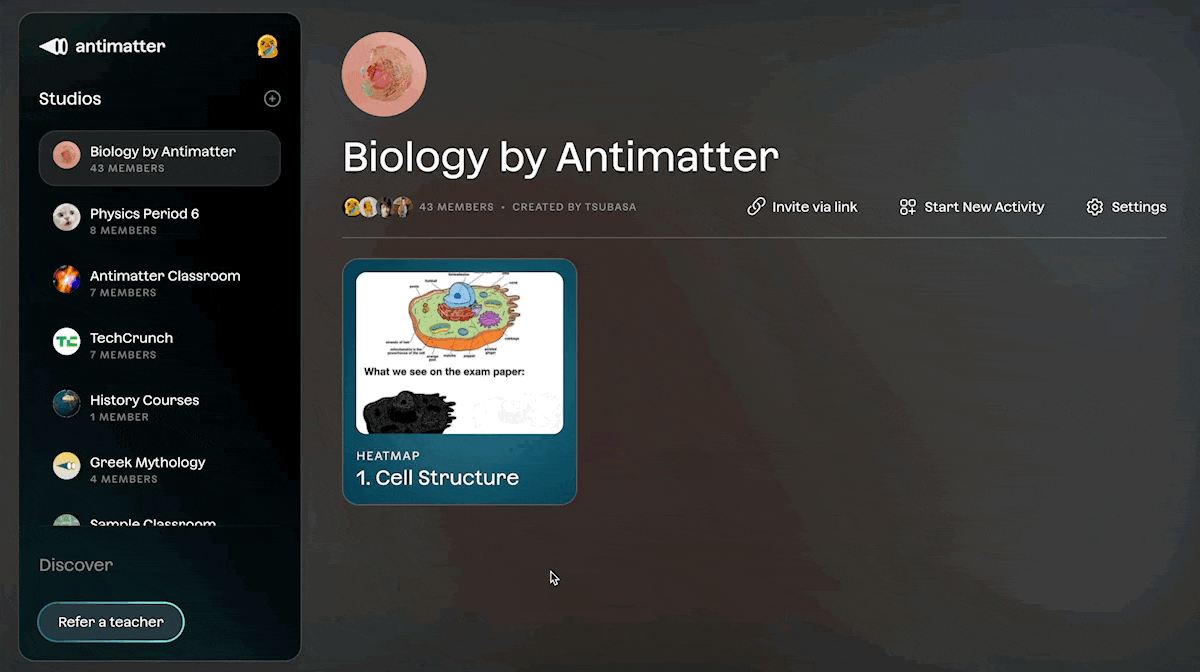 Note: You don't have to be a teacher to refer a teacher.
Thank you for being a member of our wonderful community! Have a question or need help? Email us at support@antimatter.systems