Start the school year with a smile: Antimatter for iPhone is here

Feeling those Back to School jitters? Let Antimatter bring a smile to you and your students as you transition back. Download the Antimatter app for iPhone.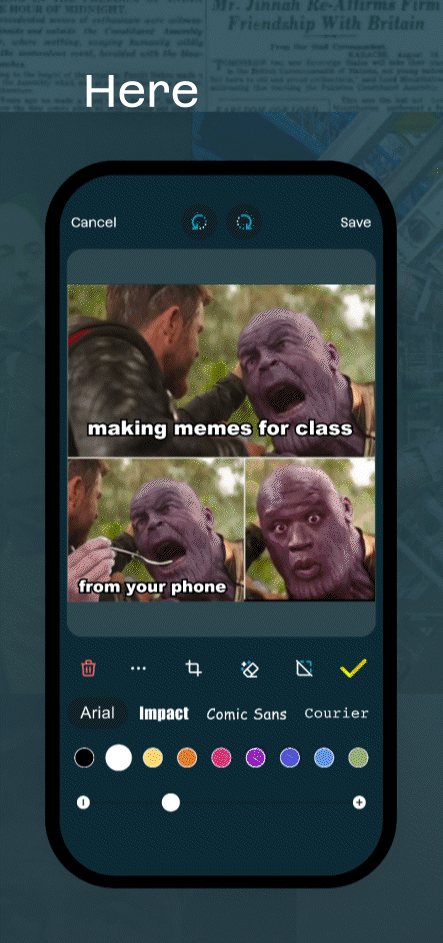 We're committed to delivering the Antimatter community some of the best creation tools in education technology on the internet. Many of us frequently use our phones for creative tasks like meme-making, and so the iPhone has been just a matter of time. And that time is now.
Here's what to expect:
The app not only enables you to create memes to use in the classroom (or to create memes just for fun), it enables you to submit memes for any activity on Antimatter.
Think of Antimatter for iPhone as a companion to the desktop version of Antimatter. You can't start or manage activities from the app yet; for now you can only submit memes to activities. Managing activities is, however, on the roadmap.
The app is totally optional. If you or a student prefers to create from their phone, you can do that. If you or a student prefers to create from your laptop, you can of course do that too.
An Android app is on the roadmap—we are, after all, aiming to build the world's largest learning network for both classroom use and peer learning—but it'll take a minute. If you think Android really needs to come sooner than later, please reply with your feedback.
We're very, grateful to everyone who has been a part of Antimatter for the past year—our first year!
So here's to an exciting start to Year 2 for Antimatter, and a great school year to the teachers and students that make up the Antimatter community.