Supporting Antimatter Teachers at Conferences and PD Sessions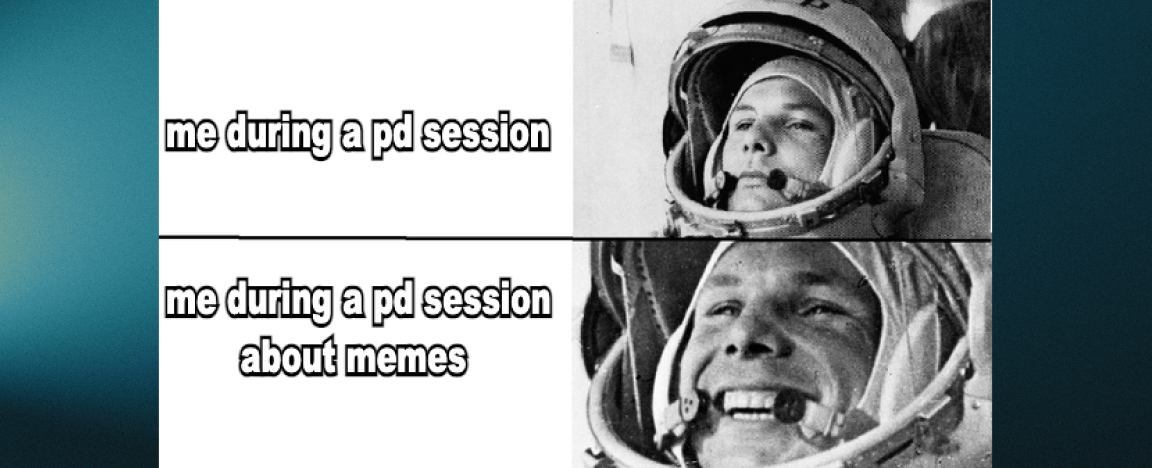 Are you interested in presenting at a conference or an upcoming professional development session? We've had a number of teachers in the Antimatter community show interest in presenting the use of memes in their classrooms.
We know that sharing knowledge and innovative ideas with each other is crucial for success in the classroom. To that end, we want to help you make your presentations as impactful as possible.
If you are interested in presenting Antimatter at a PD training or conference, we would love to hear from you. We've put together some resources for presenting the use of memes (with or without Antimatter) in the classroom.
We are also here to help you in any way we can. We can even support your event with great swag and prizes like certificates, totes, or stickers. To get started, we encourage you to write back to us (reply back to this email) and let us know the following:
What type of session are you interested in presenting?
Tell us a little bit about who you are, and where and when you plan to share Antimatter with your colleagues.

We can tailor our support to your specific needs and make sure you have everything you need to make your presentation a success.
If you are a fan of Antimatter or a general proponent of using memes in the classroom, and want to get involved with us in other ways, please do reach out! We love to collaborate with the wonderful educators in our community and see how we can support them. We cannot wait to hear from you. Cheers!