We appreciate you: Antimatter Teachers' Meme Competition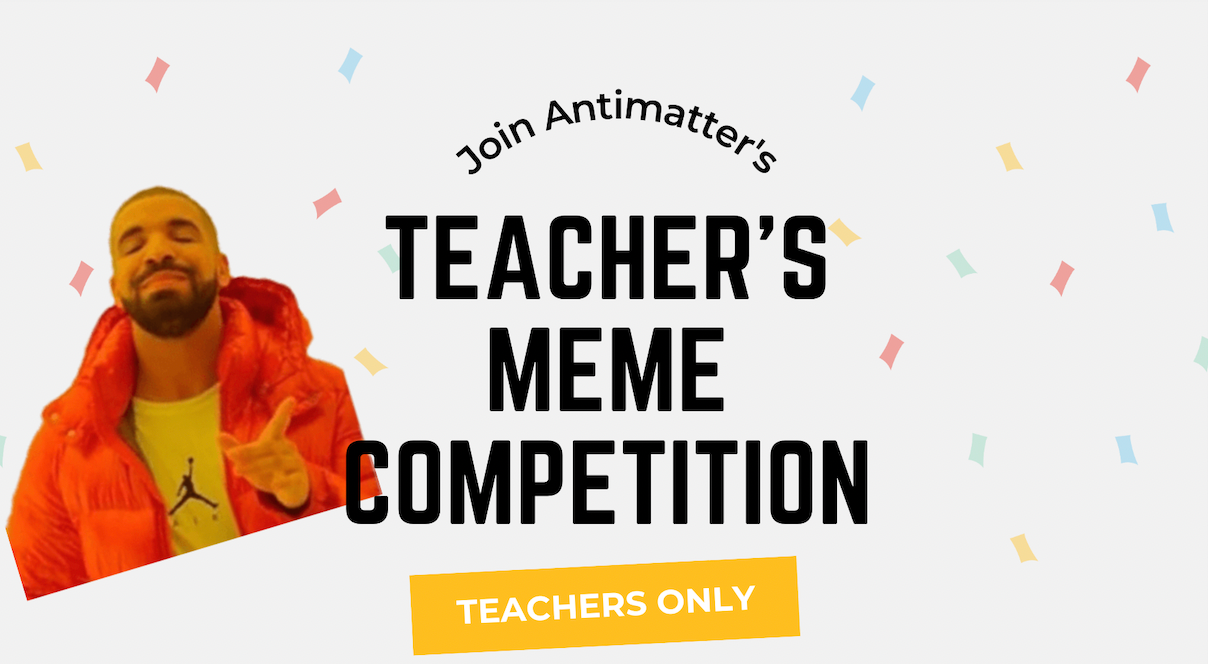 Heyoo our wonderful teachers! As we approach Teacher Appreciation Week, we are very excited to announce a special event to celebrate your hard work and dedication: [drum roll] We will be hosting a Teachers Meme Competition for all of our educators!
The competition will run from May 8th to May 12th, 2023. The top three memes with the most upvotes will win Amazon gift cards:
First place will receive a $100 gift card
Second place will receive a $50 gift card
Third place will receive a $25 gift card
Winners will be announced on May 12th, 2023. This competition is all about having fun and showcasing your creativity through memes, and of course, celebrating the best people in the world, our teachers. <3
Here's how to participate:
You'll receive an email on the morning of May 8th, 2023 to let you know that the competition has started.
Start meme-ing. You can even invite your friends and family to get more upvotes!
We can't wait to see what you come up with! Remember, the competition is all in good fun, so let's make it a memorable one.:)  Please don't forget to invite your educators friends to this awesome competition!
**We are also running an AP Exam Meme-a-thon for all the AP students around the country, if you want to check that out and share it with your students, click here.
Thank you for all that you do, and we appreciate you! 😊