New activities for your classroom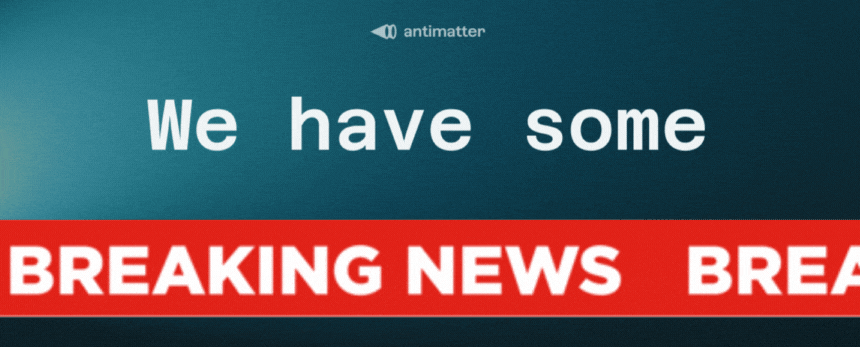 We are excited to announce the latest updates from Antimatter! Our team has been working tirelessly to bring you a sleek new desktop design and a brand new activity—with several more to come in the next few weeks—that is sure to be another favorite in the classroom.
Our new desktop design is intuitive, user-friendly, and modern, making it easier for our teachers and students to access all of Antimatter's features.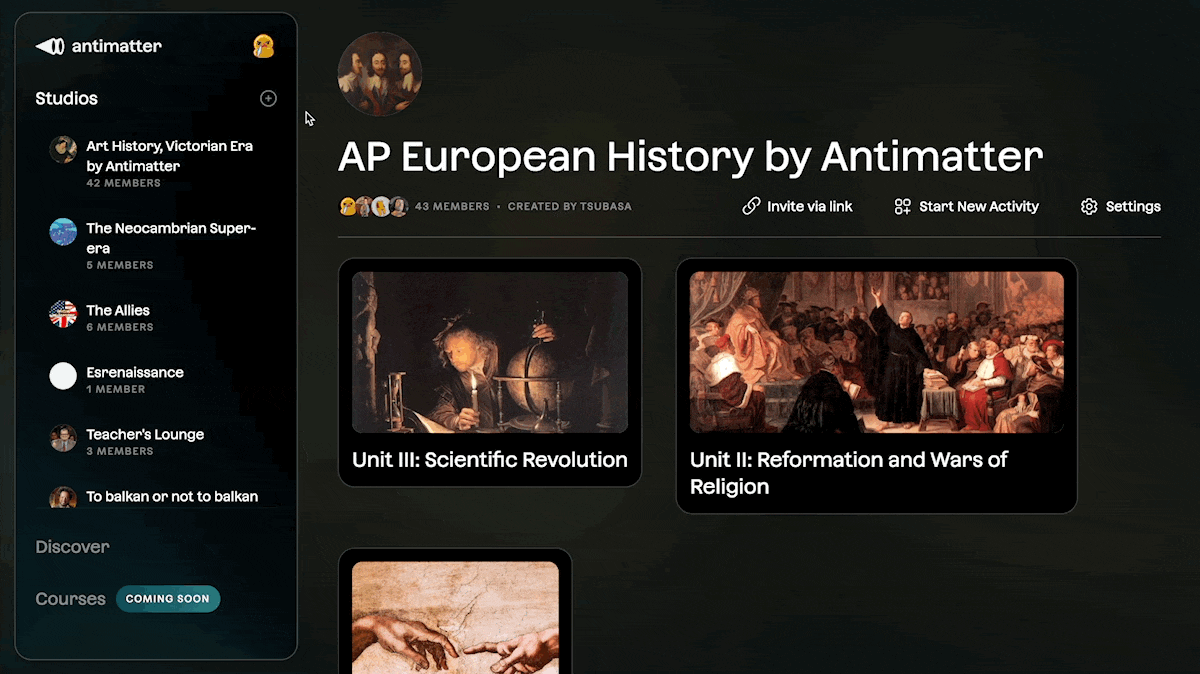 Everything you need at your fingertips, including an oft-requested feature: Now you can add activity instructions to your activities.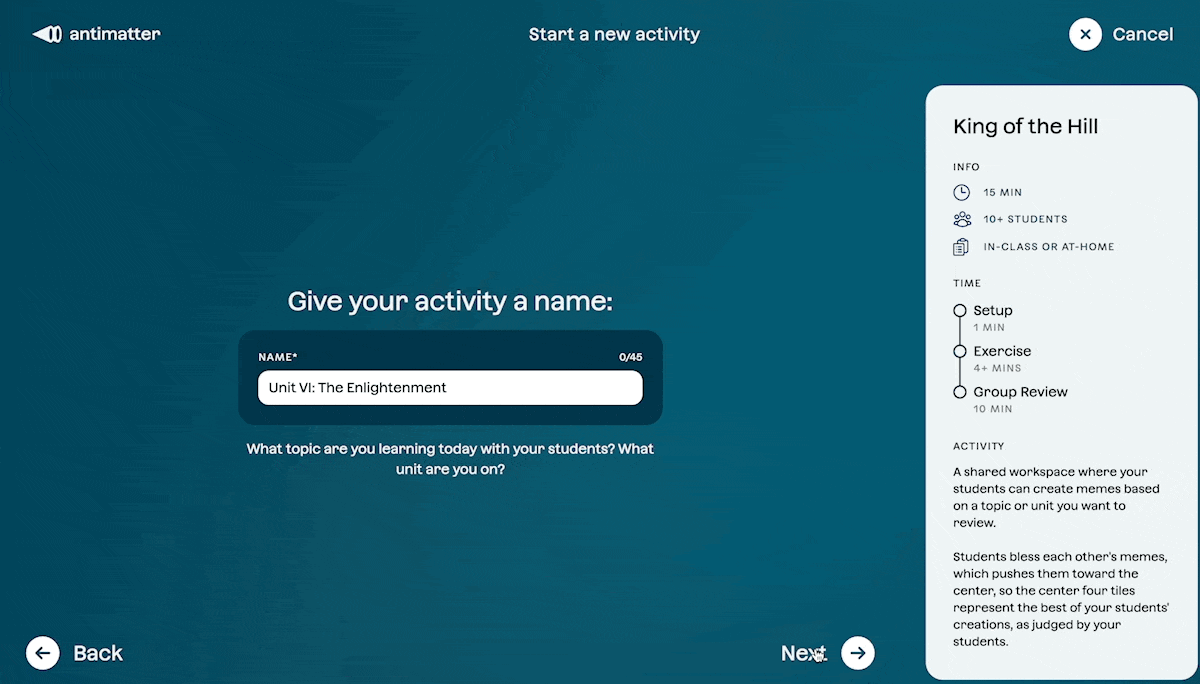 Educated Guess
In addition to the new desktop design, we're also introducing the new Educated Guess activity. It's a great exercise to break up the monotony of traditional classroom quizzes and make it even more creative and visual. Here's how it works:
In your studio, click on "start a new activity" and choose "Educated Guess." - Yes, you will see the other activities coming soon, too!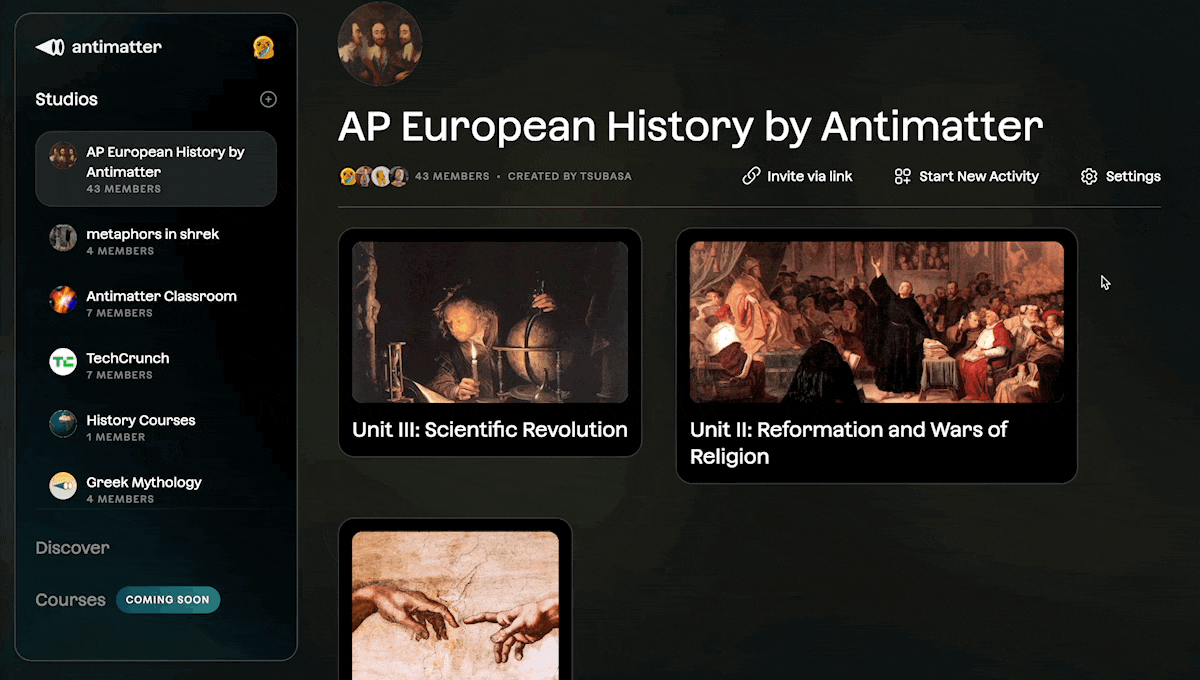 After naming your activity (e.g. "Renaissance Unit Vocabulary" or "Characters in Beowulf"), you'll see the page where you can write  prompts for your students to make memes about. If you have around 15 or more students, it's advised that you provide at least 3 prompts.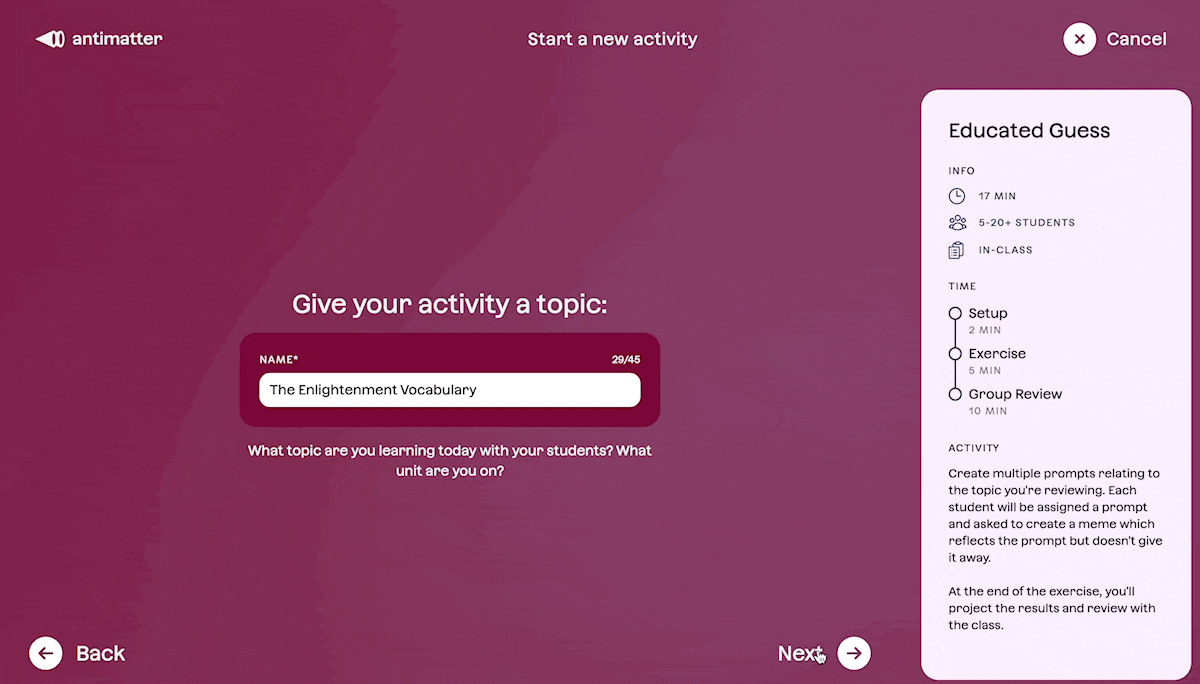 Once you are done with the prompts, you can invite your students by simply sharing the invitation link to your activity. Then start the game when you're ready!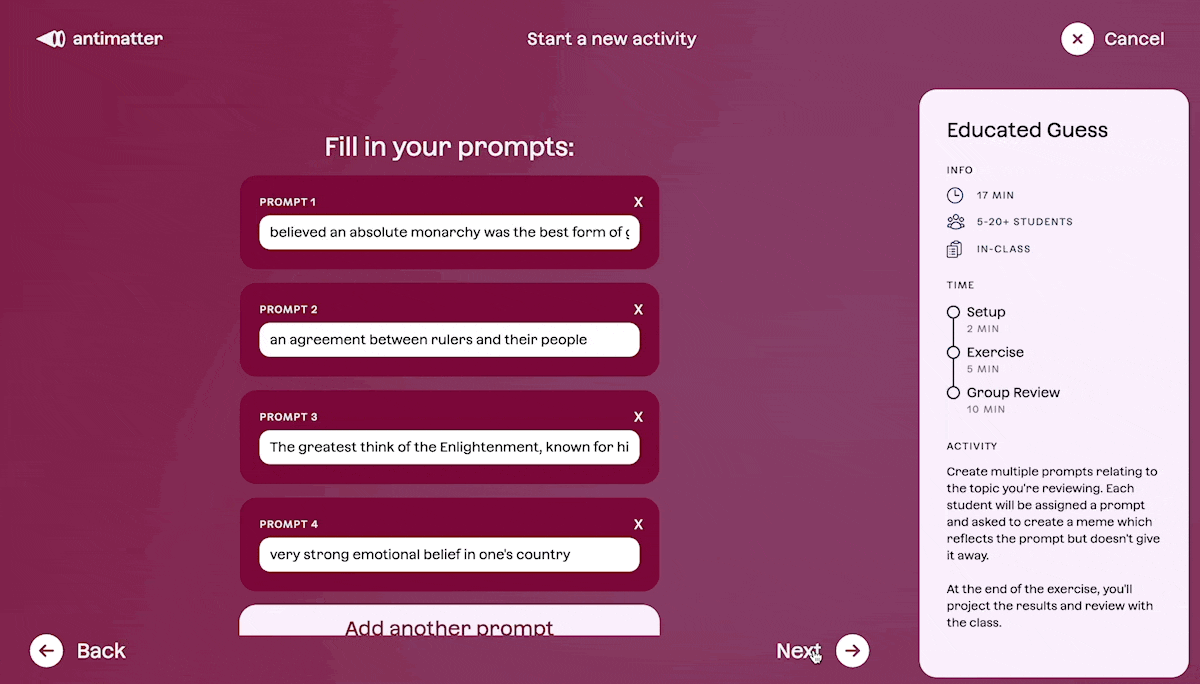 And here's how it'll look for your students: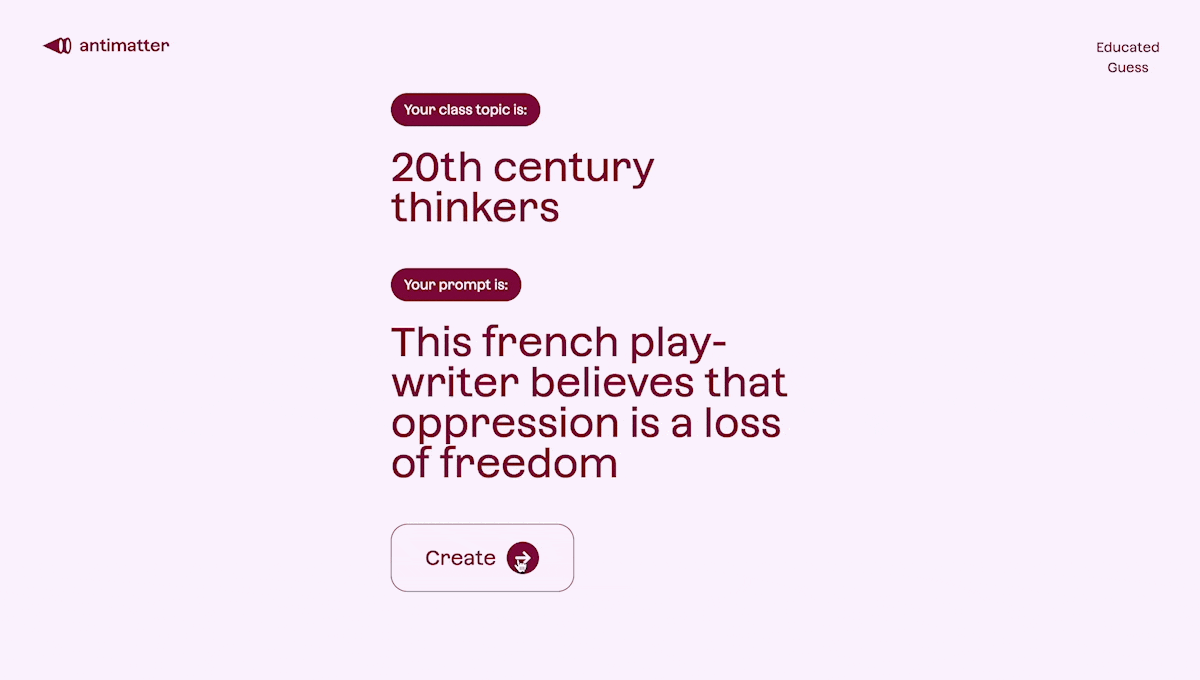 When your students are done creating their memes about the assigned prompts, project your screen to the board and review the memes with your students. This is when they have to make "an educated guess" all together and find the answers to their memes.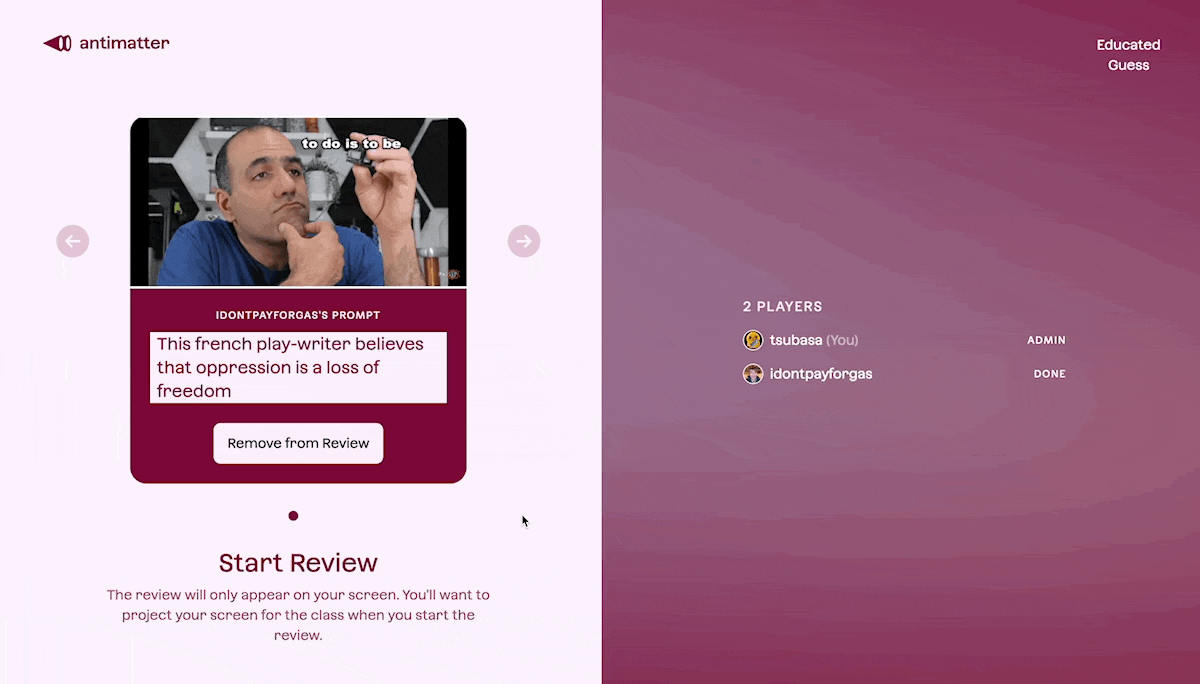 We hope you enjoy our new design and Educated Guess. For more activities and fun stuff, stay tuned! Ciao!
If you still haven't signed up for Antimatter, get started here! Need help or have questions? Feel free to send us an email here or meet with us!