What's New on Antimatter: Space Timers 🕐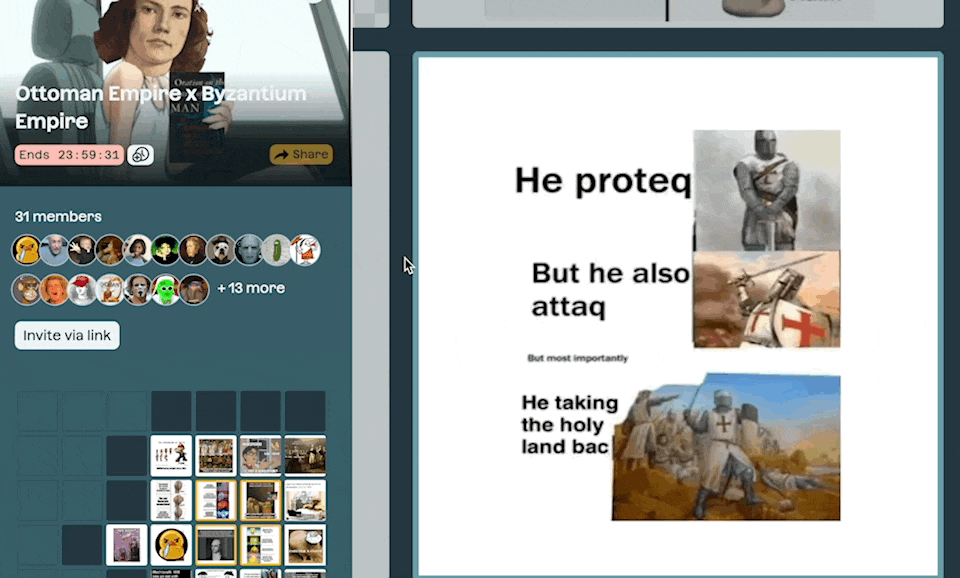 In the (if-we're-being-honest)-not-terribly-immortal words of Semisonic's Closing Time:
🎶
So, gather up your jackets, move it to the exits
I hope you have found a friend
Closing time, every new beginning
Comes from some other beginning's end, yeah
Today, we're introducing Space Timers on Antimatter.
Space Timers enable you to set when Antimatter Spaces end. Ending a space brings some finality to your classroom's experience, enabling you and your students to celebrate the memes that made it to the center (or, as we call it, the Blessed Area).
When you open a space, it will be set to close in 1 day. Of course, if you need more or less time, you can always extend or reduce it.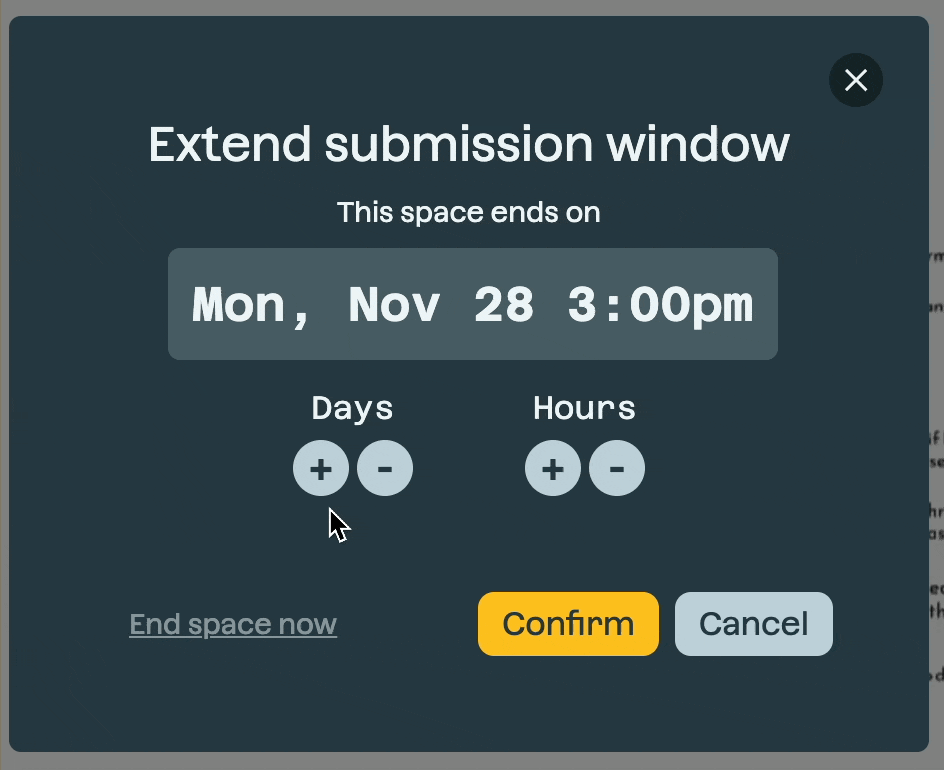 Sharing your students' memes
When the timer runs out, you'll have the opportunity to share your students work.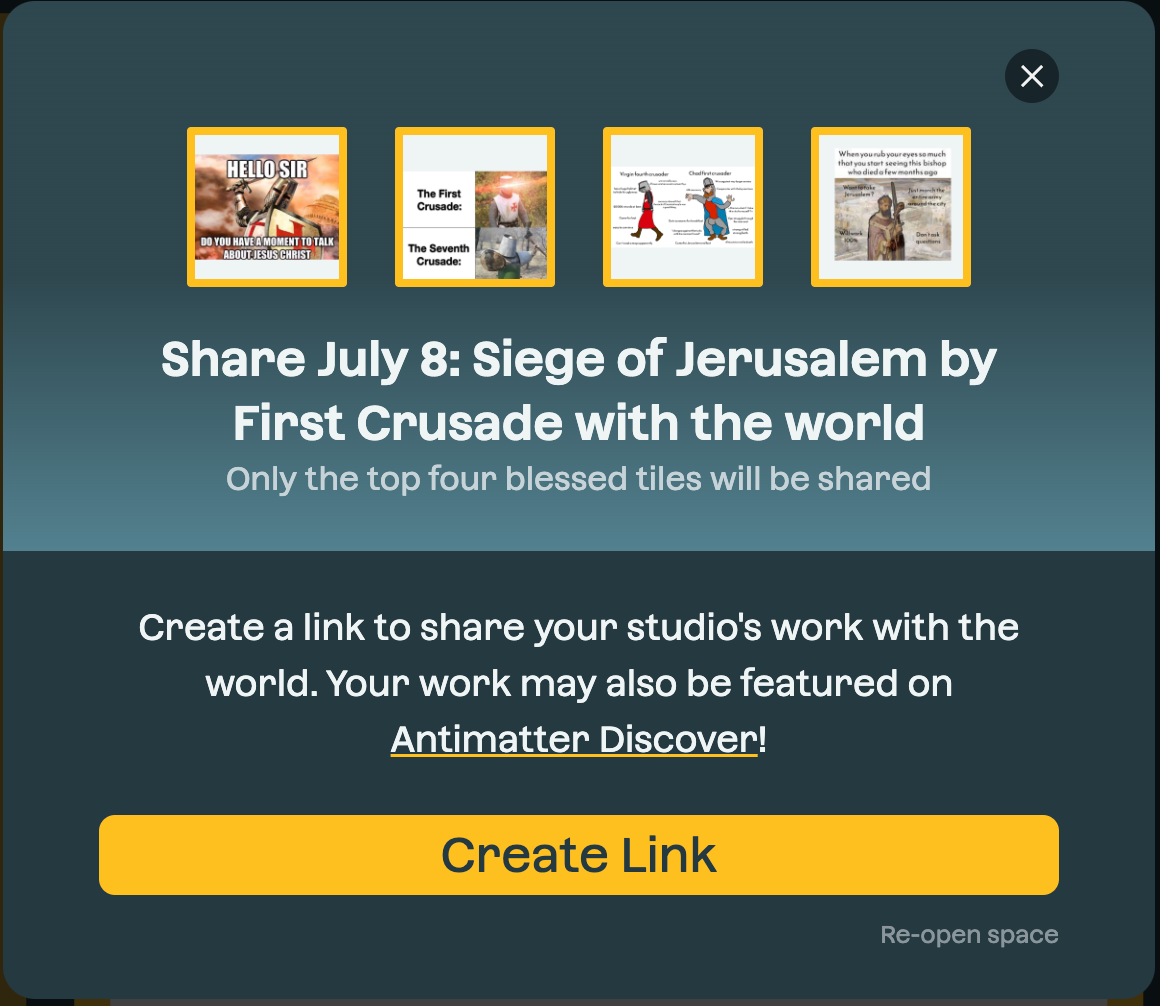 As we wrote in Help your students teach the world, your students' memes will be published to your studio's public URL (here's an example) which you can share with anyone! What's more, your memes will be published to our Discover page where future teachers can use your memes to teach their students, or other students can use to learn themselves.
Importantly, shared memes are only associated with the studio, not you or your students.
What happens to my existing space?
We've set your existing spaces to run out of time in 3 days (Friday, Dec 2). If you need more time, go ahead and extend. Otherwise, you'll get an email from us when your space's time is about to run out. When it does, we strongly encourage you to share your students' memes!
Have a question or need help? Email us at support@antimatter.systems